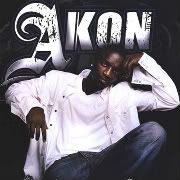 01-Akon-Nosy Neighbour(Prod. By David Guetta)
02-Akon-Her Shoes
03-Akon-No More You
04-Akon-Ditch Ya Boyfriend
05-Akon-Crimina
06-Akon-Party Animal (Prod. By David Guetta)
07-Akon Ft. Nicole Scherzinger-By My Side
08-Akon Ft. Keri Hilson-Oh Africa
09-Akon-Strawberry Letter
10-Akon Ft. B5-Magnetic
11-Akon Ft.Filapine-Rock
12-Akon-I Cant Wait (Konvict Remix)
13-Akon-She Wants Sex
14-Akon-So Special
15-David Guetta Ft Akon-Life Of A Superstar (BONUS)
16-DJ Felli Fel Ft. Pitbull And Akon-Act Like You Know (BONUS)
Visa informacija naujienoje matoma tik VIP nariams.
<<< Tapk VIP nariu >>>