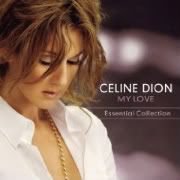 1. Where Does My Heart Beat Now
2. Beauty And The Beast (Ompst) (Duet With Peabo Bryson)
3. If You Asked Me To
4. The Power Of Love (Radio Edit)
5. My Love (Live)
6. Because You Loved Me (Theme from "Up Close and Personal")
7. The Power Of The Dream
8. It's All Coming Back To Me Now
9. All By Myself
10. My Heart Will Go On (Love Theme from "Titanic")
11. I'm Your Angel (Duet with R. Kelly)
12. That's The Way It Is
13. A New Day Has Come (Radio Remix)
14. I'm Alive
15. I Drove All Night
16. Taking Chances
17. There Comes A Time
Visa informacija naujienoje matoma tik VIP nariams.
<<< Tapk VIP nariu >>>