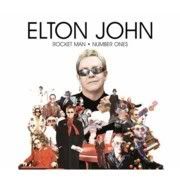 1. Goodbye Yellow Brick Road
2. Bennie And The Jets
3. Daniel
4. Crocodile Rock
5. Lucy In The Sky With Diamonds
6. Philadelphia Freedom
7. Island Girl
8. Don't Go Breaking My Heart - (with Kiki Dee)
9. Sorry Seems To Be The Hardest Word
10. Sacrifice
11. Don't Let The Sun Go Down On Me - (with George Michael)
12. Can You Feel The Love Tonight?
13. Your Song
14. Tiny Dancer
15. Rocket Man (I Think It's Going To Be A Long, Long Time)
16. Candle In The Wind
17. Saturday Night's Alright (For Fighting)
Visa informacija naujienoje matoma tik VIP nariams.
<<< Tapk VIP nariu >>>