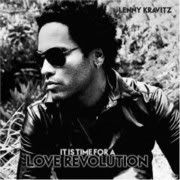 1. Love Revolution
2. Bring It On
3. Good Morning
4. Love Love Love
5. If You Want It
6. I?ll Be Waiting
7. Will You Marry Me
8. I Love The Rain
9. A Long And Sad Goodbye
10. Dancin? Til Dawn
11. This Moment Is All There Is
12. A New Door
13. Back In Vietnam
14. I Want To Go Home

Parsisiusti
Visa informacija naujienoje matoma tik VIP nariams.
<<< Tapk VIP nariu >>>