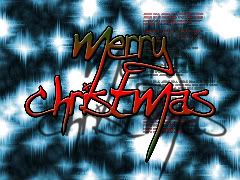 2 Brothers on the 4th floor – Christmas time
Andru Donalds – Snowing under my skin
A-Teens – Happy new year
Backstreet Boys – Christmas time
Banaroo – Feliz navidad
Basshunter – Jingle bells
Bed vs Breakfast – Christmas without you
Bryan Adams – Christmas time
Captain Jack – Back Home For Christmas
Cartoons – Santa Claus is coming to town
Cascada – Last Christmas
Crispy – Dj Santa
Das Modul – Last Christmas
Dj Bobo – It's time for Christmas
Dj Bobo – Merry Christmas
Dj Sammy – Do they know it's Christmas
Hampton the Hampster – Deck the halls
Hampton the Hampster – Jingle Bells
Jay Wayne – Christmas time
Masterboy – Christmas feeling
Masterboy – Last Christmas
Me vs My – Too much Christmas
Micro X Mas – Jingle Bells
Miss Papaya – Jingle Bells
Orion Too vs Caitlin – White Christmas
Rihanna – It just don't feel like Xmas
Sash! – Colour the world
Sinead Oconnor – Silent night
Sqeezer – Christmas tamagotchi
The Boys – Now it's Christmas time
The Kelly Family – Santa Maria
Wham! – Last Christmas
Yamboo - Feelings
Visa informacija naujienoje matoma tik VIP nariams.
<<< Tapk VIP nariu >>>